New Imperial Russian Order.
Tsar of Russia: Robert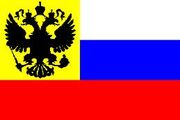 Regent:Open
Imperial officers: open
founded: 12/11/13
Founder:Robert
Color:Red
Continent: Eastern Europe
Goverment:Autocracy
Alliance overview
Edit
Russia was once the seat of military power and vast wealth. But all of that soon changed when the Bolsheviks took over and killed the Tsar and the Imperial Family, but with Tsar Roberts help and your help also. We can only active our goal if all of Russia is united under our Imperial flag.
To unite Russia under the Imperial flag and to scure Russian peace and prosparity.
Ad blocker interference detected!
Wikia is a free-to-use site that makes money from advertising. We have a modified experience for viewers using ad blockers

Wikia is not accessible if you've made further modifications. Remove the custom ad blocker rule(s) and the page will load as expected.